Best in Class
Columbia Asia Mysore
Mysuru, Karnataka
Founded In: 2000, Beds: 1

No. 85-86, Bangalore-Mysore Ring Road Junction, Bannimantapa 'A' Layout, Siddiqui Nagar, Mandi Mohal, Mysuru, Karnataka, India, 570015
About
The Columbia Asia Hospital Mysore is one of 28 hospitals across Asia that is a member of Columbia Asia international healthcare group. All hospitals in this organization meet international standards and benchmarks. It was founded in 2009 and soon after received an NABH accreditation, which is the highest national accreditation for hospitals in India. The hospital is fitted with 100 patient beds and as a general hospital, it covers virtually all medical specialties, including obstetrics, orthopedics, organ transplants, and general surgery. Patients have available free WiFi throughout, laundry services, phones for international calling, and a dedicated international team to assist with hotel and local activity booking.
Location
The Columbia Asia Hospital Mysore is located in the district of Mysore in India's Karnataka state. It is 15 km from the Mysore Airport and 2 km from the nearest large bus stop. Mysore was the capital of the Kingdom of Mysore from 1399 to 1947 and is commonly described as the City of Palaces. The luxurious Mysore Palace was the residence of the Wodeyar dynasty and is one of the most visited tourist destinations in India, after the Taj Mahal. As well as its famous palaces, Mysore is known for its lush greenery. The Brindavan Gardens were completed in 1932 and cover 60 acres. They are connected to a fruit orchard and 2 horticultural farms. They contain fountains, terraces, pergolas, gazebos and a lake for boating. It is found 20 km from the hospital.
Hospital Address
No. 85-86, Bangalore-Mysore Ring Road Junction, Bannimantapa 'A' Layout, Siddiqui Nagar, Mandi Mohal, Mysuru, Karnataka, India, 570015

Verified
Hospitals &
Doctors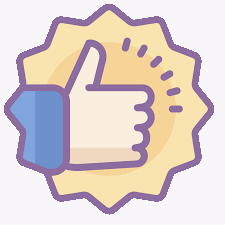 TRUSTED BY
210+ patients
across globe
HIGH SOCIAL RATING
Rated 5

by 97%
happy customers.
Get Quote
2019, MediCoPedia.co. All rights reserved.