Best in Class
Columbia Asia Hospital Palam Vihar
Gurgaon, Haryana
Founded In: 2000, Beds: 1

Ansal Plaza Near Gol Chakkar, Block F, Palam Vihar, Gurgaon, Haryana, India, 122017
About
The Columbia Asia Hospital Palam Vihar is a multispeciality hospital that was founded in 2008. It treats patients in a wide variety of areas including cardiology, dentistry, oncology, pediatrics, gynecology, and obstetrics. It is recognized by the Quality Council of India and is accredited by the NABH for its outstanding healthcare services. The hospital is comprised of 90 beds and is equipped with sub-specialized clinics including the spine, knee, asthma, cosmetic, ENT, and bariatric surgery clinics to offer even more tailored and specific treatments. Patients have access to free WiFi, laundry services, and televisions in their rooms as part of their stay. Staff can also assist with hotel bookings and providing accommodation for family members who accompany patients.
Location
Columbia Asia Hospital Palam Vihar is located south west of New Delhi in the city of Gurgaon. It is found 13 km from the Indira Gandhi International Airport. The Kingdom of Dreams is an entertainment park famous for its large Bollywood musicals. It is well known for combining theatre, culture, cuisine, and performing arts in one relaxing destination. It is a must-see for all visitors to Gurgaon and is found just 8 km from the hospital. Gurgaon is a wonderful mixture of museums, tombs, and temples mixed with water parks, bird sanctuaries, and shopping malls, with leisure options to suit a range of budgets.
Hospital Address
Ansal Plaza Near Gol Chakkar, Block F, Palam Vihar, Gurgaon, Haryana, India, 122017

Verified
Hospitals &
Doctors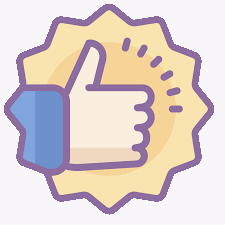 TRUSTED BY
210+ patients
across globe
HIGH SOCIAL RATING
Rated 5

by 97%
happy customers.
Get Quote
2019, MediCoPedia.co. All rights reserved.