Best in Class
Global Hospitals, Hyderabad
Hyderabad, Telangana
Founded In: 2000, Beds: 1

8-16-1, Nagarjuna Sagar Road, Laxmi Enclave, Bairamalguda, LB Nagar, Hyderabad, Telangana, India, 500035
About
Gleneagles Global Hospitals, Lakadi-ka-pul, was the first Gleneagles Global Hospitals facility opened in Hyderabad. The facility has been the forefront of several medical advances in the field of multi-organ transplants. It is known as one of the best tertiary care multi-super specialty hospitals in India. With world-renowned doctors and the best of medical facilities, the hospital has been at the forefront of performing rare and complex surgeries including the first Heart transplant in the region, Liver and Kidney transplants amongst others.
Gleneagles Global Hospitals at Lakadi-ka-pul remains one of the most advanced medical facilities in India and is recognized as a clinical center of excellence. Expert care and advanced surgical procedures are offered at the facility for a wide range of specialties such as hepatology, nephrology, bariatrics, gastroenterology, multi-organ transplants and others.
Location
Global Hospitals is located in Sagar Road, LB Nagar in Hyderabad. It is about 32 kms from Rajiv Gandhi International Airport Hyderabad. The airport is accessible via public transport or taxi. It will take around 40 minutes to reach the hospital from the airport. You can find budget hotel and hostels at US$ 20 within 1 km of the hospital.
Hospital Address
8-16-1, Nagarjuna Sagar Road, Laxmi Enclave, Bairamalguda, LB Nagar, Hyderabad, Telangana, India, 500035

Verified
Hospitals &
Doctors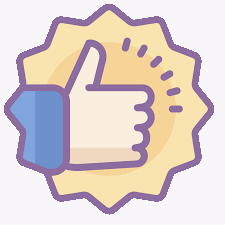 TRUSTED BY
210+ patients
across globe
HIGH SOCIAL RATING
Rated 5

by 97%
happy customers.
Get Quote
2019, MediCoPedia.co. All rights reserved.