Best in Class
Apollo Hospital, Banagalore
Bangalore, Karnataka
Founded In: 2000, Beds: 1

154/11, Bannerghatta Main Rd, IIM Opposite, Krishnaraju Layout, Amalodbhavi Nagar, Panduranga Nagar, Bangalore, Karnataka, India, 560076
About
The Apollo Hospital at Bannerghatta is a 250 bedded hospital, beautifully landscaped and spread over an area of 2,12,000 sq ft. The hospital is equipped with state-of-the-art technology making it a powerhouse of healthcare in Bangalore and is committed to invest in the latest medical technology on par with the latest worldwide developments to ensure that every one of our patients benefit from the latest knowledge.
Some of the equipments and technology available at Apollo Hospitals, Bangalore include:
1) Thallium Laser-First in India
2) Holmium Laser-First in South India
3) Digital X-Ray-First in Karnataka
4) 64 slice CT angiogram
5) 1.5 Tesla MRI
6) Low energy & High energy Linear Accelerators
7) Navigation System for accuracy in surgical procedures
8) 4-D Ultrasound for 4 dimensional sonography
9) Digital FluoroscopyGamma Camera
Location
Apollo Hospitals is located in Bannerghatta Road, Opposite IIM in Bangalore. It is about 46 kms from Kempegowda International Airport Bangalore. The airport is accessible via public transport or taxi. It will take around 55 minutes to reach the hospital from the airport. You can find budget hotel and hostels at US$ 20 within 1 km of the hospital.
Hospital Address
154/11, Bannerghatta Main Rd, IIM Opposite, Krishnaraju Layout, Amalodbhavi Nagar, Panduranga Nagar, Bangalore, Karnataka, India, 560076

Verified
Hospitals &
Doctors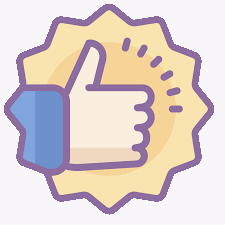 TRUSTED BY
210+ patients
across globe
HIGH SOCIAL RATING
Rated 5

by 97%
happy customers.
Get Quote
2019, MediCoPedia.co. All rights reserved.